Stake­hold­ers' letter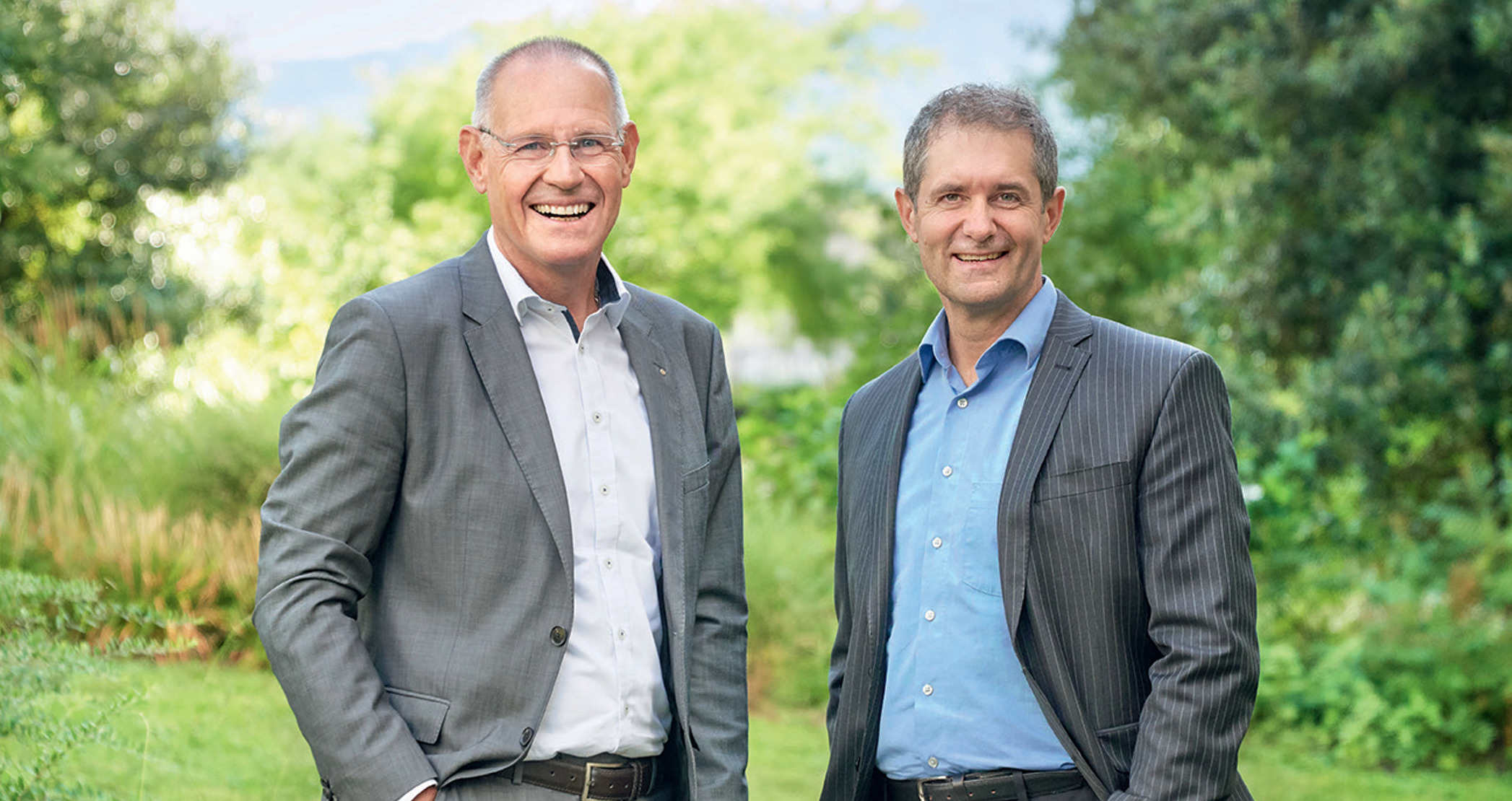 Dear Readers
2019 will be remembered as a year of change. It started with young people demonstrating, but concerns about the climate and the en­vi­ron­ment are now being discussed by society as a whole and have therefore found their way onto the political agenda. As Switzer­land's leading telecom­mu­ni­ca­tions and IT company, this is both a stimulus and a challenge for Swisscom. On the one hand, we see these de­vel­op­ments as confirming our efforts to act responsibly towards the en­vi­ron­ment, people and society, which is something we have been doing with persistence and meticulousness for over 20 years. On the other hand, however, this newly awakened en­vi­ron­mental awareness has also given rise to fears and scepticism about the tech­no­log­i­cal progress that is being made in mobile com­mu­ni­ca­tions. Swisscom takes these concerns about health and well-being seriously. We see it as our duty to enter into dialogue with the relevant stake­hold­ers, to play an active part in research into new tech­nolo­gies, and to ensure transparency.
We are, however, convinced that tech­no­log­i­cal progress will help to overcome and solve many of today's challenges. Com­mu­ni­ca­tion tech­nolo­gies and IT, together with state-of-the-art networks and in­fra­struc­tures, are the key tech­nolo­gies of the future. Swisscom therefore invests around CHF 1.6 bil­lion in network upgrades each year in Switzer­land alone, which is fully in line with our vision of shaping the future in a networked world and making the op­por­tu­ni­ties this opens up available to everyone. It is, however, something we can only bring about if business and society agree on the path that should be taken and if the tech­nolo­gies employed are accepted. This is something we will need to work hard to achieve in the coming years.
What specifically have we achieved over the past calendar year?
Focus on energy efficiency: Swisscom is devoting all of its efforts to further improving the energy efficiency of its networks, buildings and vehicles. It uses electricity from 100% renewable energies and is constantly working on improving the energy efficiency of its networks, e.g. through the use of more efficient cooling systems. It also promotes climate-friendly

ICT

ap­pli­ca­tions for col­lab­o­ra­tion anywhere and at any

time

, for remote monitoring and optimisation of vehicles, machinery and buildings, and for more climate-friendly cities.
Empowering people: Swisscom aims to exploit the op­por­tu­ni­ties and potential of technical networking. For many years, it has been committed to ensuring that users have the necessary skills to get the most out of the Internet, e.g. by offering courses for around 43,000 pupils, parents and teachers and

ICT

courses for senior citizens, all the while emphasising the accepted wisdom that communicating face to face will always remain the best form of com­mu­ni­ca­tion.
In­fra­struc­ture is the key: In 2019, Swisscom con­tin­ued to push ahead with broad­band expansion in Switzer­land. Thanks to Swisscom, around 74% of all Swiss homes and offices are now connected to ultra-fast broad­band, with speeds of more than 80 Mbps. Around 67% of all homes and offices enjoy con­nec­tions with speeds of more than 100 Mbps. In the field of mobile tele­phony, the nationwide coverage of the

4G/LTE

network extended to 99% of the Swiss population by the end of December. 97% of the population is able to surf the Internet at speeds of up to 300 Mbps, over 72% at speeds of up to 500 Mbps, and some 27% at speeds of 700 Mbps. In addition, Swisscom rolled out its

5G

network and is one of the first providers worldwide to offer fully stan­dard­ised

5G

networks. Furthermore, we also supplied more than 280 Alpine businesses with electricity and fast Internet, and provided 4,900 schools with fast and secure Internet free of charge.
Committed to dialogue: Swisscom is convinced that the new

5G

mobile com­mu­ni­ca­tions standard will become the cornerstone of mobile digitisation. However,

5G

tech­nol­ogy – in Switzer­land in particular – also serves as a surface upon which fears about health, the right to control the use of personal data, security and jobs are projected, despite the fact that

5G

is only a further de­vel­op­ment of the tech­nol­ogy we are already familiar with. In specific terms, the fifth generation of mobile com­mu­ni­ca­tions uses familiar fre­quen­cies and signal characteristics but more powerful antennas and software. In addition,

5G

tech­nol­ogy is several times more energy efficient per amount of data transported than previous generations and allows intelligent ap­pli­ca­tions to make our society more sustainable, which makes

5G

essential.
Should we have paid more attention to public sensibilities when announcing 5G in the public domain? The answer is crystal clear: Yes. For example, we failed to take the op­por­tu­nity to inform the public of 5G's unrivalled energy efficiency or its numerous ap­pli­ca­tions when it comes to managing complex systems – and therefore of the op­por­tu­ni­ties it brings for climate protection. We have an obligation in this regard.
Swisscom remains committed to ensuring that people in our country can take ad­van­tage of the op­por­tu­ni­ties and pro­spects offered by digitisation in a simple and effective way. This is the guiding principle on which the timetable for our sustainability work up to 2025 is based. We want to help people, the en­vi­ron­ment and Switzer­land as a whole progress con­ve­niently, securely and profitably.
Kind regards

Stefan Nünlist
Head of Group Com­mu­ni­ca­tions & Responsibility

Res Witschi
Head of Sus­tain­abil­ity