Share­holders' letter
Ready like never before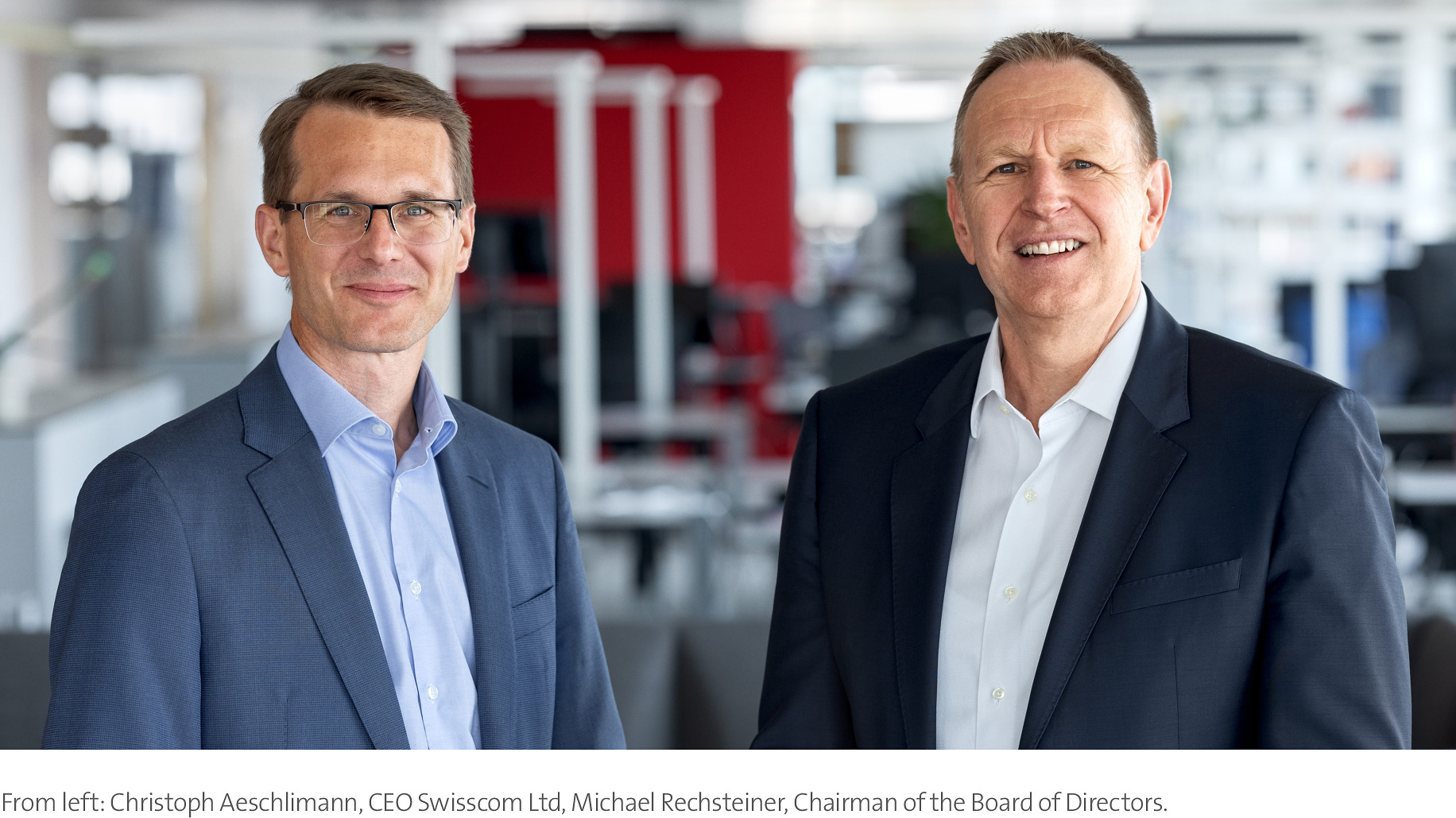 Dear Share­holders
2022 was a challenging year for us. Swisscom has long positioned itself to cope in a crowded-out market with fierce price pressure. This was further compounded by supply chain bottlenecks, the war in Ukraine, rising inflation and unresolved issues surrounding energy supply. Our employees successfully rose to these challenges. Swisscom achieved yet another stable set of financial results, demonstrated its ability to innovate in networks and services, and was once again rated the world's most sustainable telecom­mu­ni­ca­tions company. We are on track with our Group targets for 2025 of clear market leadership in Switzer­land, leading challenger status in Italy through Fastweb, healthy financial results, a reputation for responsibility towards society, and innovative products and services on secure, resilient networks.
Number 1 in Switzer­land
In Switzer­land, Swisscom seeks to be inspirational, with the best networks, the best service and the most innovative products and services.
We once again lived up to this claim, as numerous tests in the year under review bore out: for example, we won the most relevant mobile network tests, had the fastest fibre-optic networks and came across as significantly more service-oriented than our competitors in Switzer­land. Our employees in the Swisscom shops impressed in independent tests, as did our customer app, which received the best rating of all service apps in the German-speaking region of Europe.
Swisscom has further digitised and personalised its offering through the new 'blue' portfolio. Our cus­tomers enjoy even faster network speeds, more content and recording capacity on blue TV, and greater online security thanks to the new Internet Guard – all automatically and at no extra charge. And cus­tomers who opt to use our digital assistant 'Sam' as their first point of contact for support can also save on costs.
Independent market researchers also name Swisscom as a leading cybersecurity provider. We now offer Swiss com­pa­nies and au­thor­i­ties professional emergency assistance from experienced security specialists in the event of a cyberattack. This service is available around the clock and regardless of whether or not the victims are Swisscom cus­tomers.
Regulatory resistance
Switzer­land's mobile com­mu­ni­ca­tions and fibre-optic networks make it one of the top performers in­ter­na­tionally in terms of in­fra­struc­ture. Despite this, Swisscom is facing regulatory challenges, for example with regard to the con­struc­tion of adaptive antennas for mobile com­mu­ni­ca­tions. Although the process for the con­struc­tion and renewal of these antennas has been laid down in an ordinance since January 2022 and the rec­om­men­da­tions of the Conference of Building, Planning and En­vi­ron­ment Directors (BPUK) allow cantons to approve adaptive antennas without new building permits, Swiss mobile operators are not able to expand and upgrade their networks fast enough. Cus­tomers complain about gaps in coverage, but at the same time Swisscom alone has more than 2,000 out­stand­ing objections to building ap­pli­ca­tions for 5G masts.
This is all the more regrettable given that a study commissioned by FOEN in 2022 found that 'the population as a whole has modest exposure to radiation', and that thanks to modern tech­nol­ogy radiation exposure has actually been on a downward trajectory since 2014. The more modern the tech­nol­ogy, the lower the radiation exposure. That is why Swisscom is switching off its 3G tech­nol­ogy – which is now 20 years old – at the end of 2025 to make way for more modern, efficient and effective tech­nolo­gies such as 5G.
Due to the ongoing proceedings of the Competition Commission in relation to network expansion, Swisscom is unable to market nearly 500,000 fibre-optic con­nec­tions built using point-to-multipoint architecture (P2MP) to the home (FTTH). In order to offer cus­tomers the option of using the fast FTTH con­nec­tions, Swisscom has decided to create new con­nec­tions, largely using point-to-point (P2P) architecture, and to convert some existing P2MP con­nec­tions to P2P. The annual budget for fibre optic in­vest­ments of CHF 500 to 600 million remains unchanged, but the expansion is now taking place somewhat more slowly than originally planned. This means it will only be possible to achieve 50–55% of con­nec­tions on FTTH by 2025. Swisscom will continue to invest in rolling out FTTH beyond 2025, however, with the intention of expanding FTTH coverage to 70–80% of con­nec­tions by 2030.
Fastweb– our ace card in Italy
Fastweb has been building its position as a high-quality provider in Italy for years and is now the leading challenger in Europe's fourth-largest broad­band market. In 2022, Fastweb once again increased its revenue across all segments. Its revenue was EUR 2,482 million (+3.8%) and its operating income before de­pre­ci­a­tion and amor­ti­sa­tion (EBITDA) was EUR 854 million (+3.4%).
Healthy finances create confidence
We handle the funds entrusted to us with respect and care, creating trust among our shareholders. Healthy finances are the result of prudent management and are essential for con­tin­ued success going forward.
Swisscom recorded another solid set of financial results in 2022. With net revenue of CHF 11,112 million (–0.6%) and operating income before de­pre­ci­a­tion and amor­ti­sa­tion (EBITDA) of CHF 4,406 million (–1.6%), net income was below the previous year. Revenue (+1.0%) and EBITDA (+3.1%) were both up on a like-for-like basis and at constant exchange rates.
We generate healthy financial results thanks to the out­stand­ing work of our employees and a highly attractive range of products and services. Quite simply, this means delighting our cus­tomers every day through future-proof, secure products and services, combined with the best quality of service and the best networks. But that's not all: to safeguard our long-term profitability, we need to con­tin­u­ously optimise our cost base in our core business and develop new business activities. Via our trans­for­ma­tion efforts, we are promoting col­lab­o­ra­tion within Swisscom, working on our agility and efficiency, and systematically driving forward digitisation. For example, we reduced our cost base in Swiss telecom­mu­ni­ca­tions by around a further CHF 100 million in 2022.
Taking responsibility – now, not someday
We firmly believe that digitisation creates op­por­tu­ni­ties and drives sustainability. As the Swiss market leader, Swisscom therefore has a special responsibility. There was further independent confirmation of its role as a pioneer in sustainability during the year under review, with World Finance magazine once again rating Swisscom the world's most sustainable telecom­mu­ni­ca­tions company. This encourages us to continue down our chosen path with courage and rigour.
Sus­tain­abil­ity is not something that can be deferred. We took another step forward on this front in 2022: we now offer our cus­tomers climate-neutral access to sub­scrip­tions, equipment and our network –­automatically and at no extra charge under the banner 'Now, not someday'. We offset the production, transport and use of devices via recog­nised climate protection projects in Switzer­land and abroad.
To help achieve our goal of saving one million tonnes of CO2 per year by 2025 in cooperation with our cus­tomers, we offer residential and business cus­tomers ICT solutions that mas­sively reduce our carbon footprint. For example, our portfolio for business cus­tomers includes a carbon accounting platform.
We also contribute to society through our activities to promote media literacy, our support for Ukrainian war refugees in Switzer­land and our efforts to save electricity as part of the energy saving alliance of the Swiss Con­fed­er­a­tion.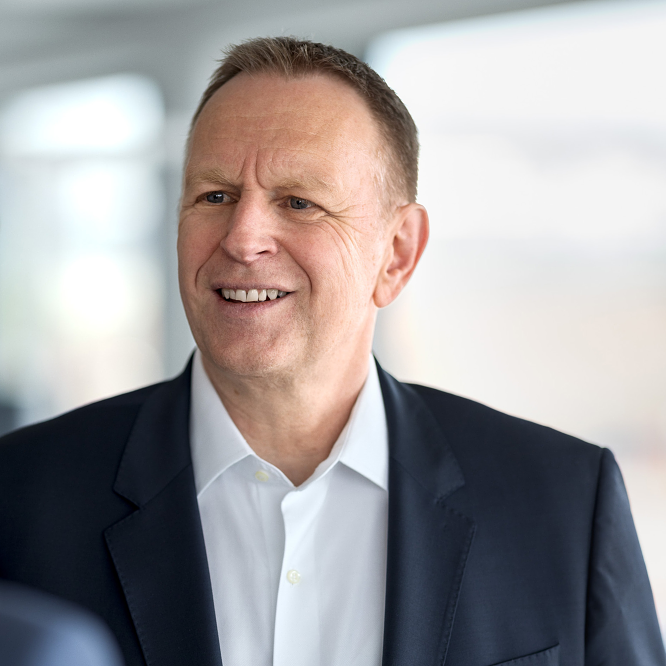 ' We are delighted that World Finance has once again named us the world's most sustainable telecom­mu­ni­ca­tions company. Above all, this spurs us on to continue down our chosen path with courage and rigour!'
Innovation stimulates growth
In a global market where new tech­nolo­gies are constantly emerging and customer needs are always evolving, Swisscom needs to keep its finger on the pulse of innovation. To safeguard our company's long-term success, we work closely with the pacesetters of digitisation, be they universities, start-ups or es­tab­lished tech­nol­ogy com­pa­nies.
For example, Swisscom agreed a strategic col­lab­o­ra­tion in the cloud space with Amazon Web Services in 2022.
A highlight of our innovation efforts was the successful field test using the latest generation of fibre-optic tech­nol­ogy carried out in 2022, in which we were the first in the world to achieve a maximum data transmission speed of 50 Gbps. More im­por­tant, however, are the reduced latency and stable bandwidths.
It is through innovations like this that we strive for growth – primarily in our core business, in the IT market and in new areas of business.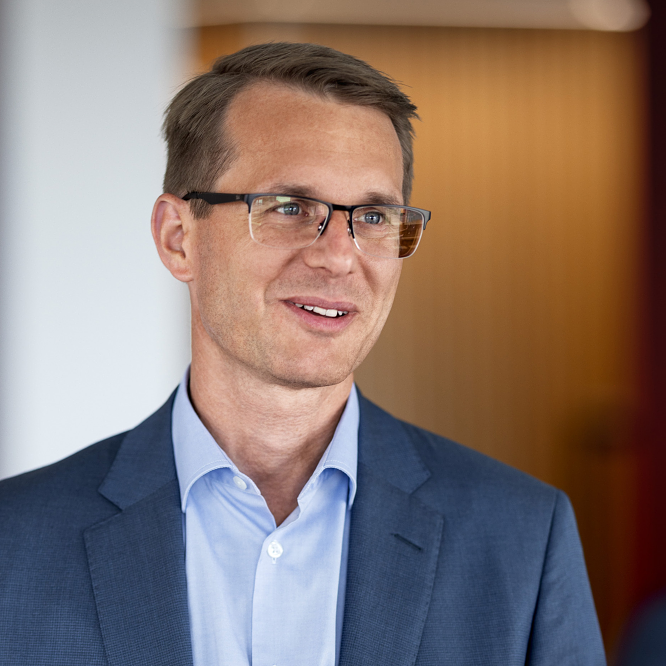 ' Independent tests once again proved in 2022 that our networks and customer service are among the best in Switzer­land. This shows that our employees give their best every day, for which I thank them from the bottom of my heart.'
Share­holder return and outlook
Swisscom's share price fell by 1.6% to CHF 506.60 during the year under review. The Swisscom stock outperformed the European telecom­mu­ni­ca­tions sector index.
Swisscom expects net revenue of between CHF 11.1 and 11.2 bil­lion, EBITDA of between CHF 4.6 and 4.7 bil­lion and capital ex­pen­di­ture of around CHF 2.3 bil­lion (around CHF 1.7 bil­lion of which will be in Switzer­land) for 2023. Subject to achieving its targets, Swisscom plans to propose payment of an unchanged dividend of CHF 22 per share for the 2023 financial year at the 2024 Annual General Meeting.
Many thanks
The highly challenging en­vi­ron­ment demanded a lot from our employees, who once again proved that they are eager to deliver the best for our cus­tomers, day in and day out. We are very grateful to them for this.
We would also like to thank you, our valued shareholders, for the trust and confidence you have placed in us. We have set ourselves ambitious goals to be achieved by 2025 and want to embark on a successful future with you.
Kind regards

Michael Rechsteiner
Chairman of the Board of Directors
Swisscom Ltd

Christoph Aeschlimann
CEO Swisscom Ltd